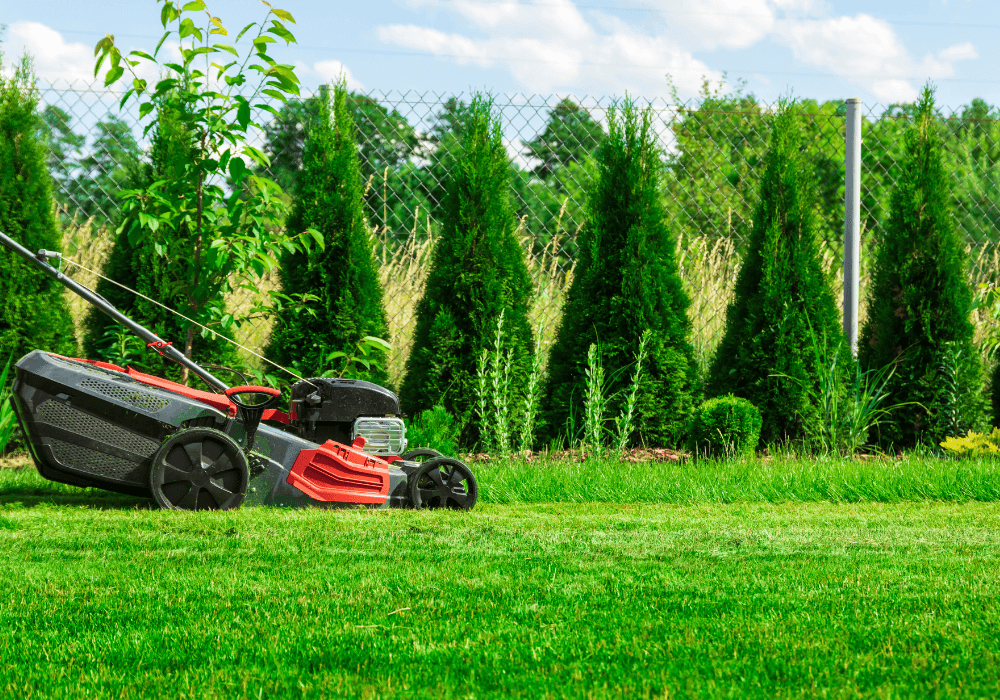 Whether you're looking to sell your home or just want to improve the value of your property, landscaping is a great way to boost your investment.
Landscaping is one of the easiest and most cost-effective ways to increase your home's resale value. In fact, a study found that homeowners achieve a 109% return on their investment when they landscaping their home!
Curb Appeal
Curb appeal is a big factor for buyers, and a home with attractive curb appeal can sell faster than a home with poor curb appeal. Fortunately, it doesn't require a huge investment to improve the look of your property.
A few simple changes can make a significant impact on your property's appearance, and it can help you increase its value. To get started, take a walk around your home and notice the things that may detract from its appeal.
Consider removing clutter from the front porch, moving trash cans out of view, trimming hedges to keep them neat and tidy, slimming down garden accessories, and minimizing equipment that is essential but doesn't belong on the exterior.
When it comes to curb appeal, there is no one right answer for everyone. However, it's important to understand that improving your property's appearance can have an effect on buyer traffic, and it can also improve the way you feel about your home.
Privacy
Landscaping can be an effective way to improve your home's curb appeal and increase its value. It can also help you cut energy costs by reducing the need for outdoor lighting, heating, and cooling systems.
Having a well-designed and maintained garden can also increase your property's overall privacy, which can make for a more relaxing and enjoyable place to live. Using a well-trimmed hedge, fancy shrubs, and even the latest in artificial landscaping – such as a green roof – you can create the ultimate in privacy for yourself and your family.
It's no secret that homes with a nice-looking garden are more likely to be sold on the market and have a higher price tag attached. Using the right landscape design and tree service can increase your resale value and enhance your home's value long after you vacate the property. The key is to find a good landscaping company that understands the needs of your property and can deliver on your promises.
Eco-friendliness
Smart landscaping and tree service is not just aesthetically appealing, it is also a good way to increase your property value. Studies show that homes with a healthy landscape can sell for 6 to 7 percent more than similar properties that do not have a green buffer zone.
Creating an eco-friendly home can save homeowners money on energy costs and help them sell their property for more when it comes time to move. Millennials, the largest share of homebuyers, are increasingly enamored with living green, so it is no wonder that eco-friendly homes have become more popular with buyers.
One of the easiest ways to go eco-friendly is to reduce your waste. For example, replace plastic bags with reusable alternatives, such as cloth or canvas. Avoid single-use products that contribute to landfill waste such as sanitary napkins and tampons, or use moon cups or silicone menstrual cups instead.
Energy Efficiency
Smart landscaping and tree service are a great way to increase your property value. Whether you're looking to sell your home or want to add value to it for your own enjoyment, the right landscape design and trees can make all the difference.
Landscaping enhances the look of a home and also helps to regulate the environment. This includes reducing water runoff, preventing soil erosion, and adding nutrients to the soil.
In addition, it can help reduce energy bills and decrease greenhouse gas emissions. In fact, a single tree can save up to 3% of your energy costs in five years and up to 12% after 15 years!
According to one study, homes with trees can sell for up to 10-15% more than the asking price. Plus, trees are one of the easiest and most affordable ways to improve the appearance of your home!